Welcome to the official website of Grand Monuments, LLC.
Monuments and Memorials in Newark, OH
In 1997, we began selling cemetery memorials to the public out of a small office on Dayton Road in Newark, Ohio. Our business has continued to grow over the years, allowing us to relocate and purchase Felumlee Monument Works. Today, our showroom displays a wide variety of granite markers and monuments in different shapes, styles, and colors. We offer bronze markers, domestic and import granite; and provide hand or laser etchings upon request. We also display several accessories from flower vases, porcelain portraits, memorial lights, and candles. There are concrete stepping stones and stop blocks available for purchase too. We encourage you to schedule an appointment to come and browse our large showroom.
Our showroom is wheelchair accessible and is open:
Monday – Friday from 9:00 am – 5:00 pm
Saturday from 9:00 am – 1:00 pm
To schedule your appointment today, please call: 740-345-8772. We welcome you to stop by for a visit with our friendly office staff that will assist you with choosing and designing a beautiful memorial.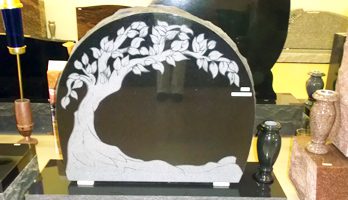 WIDE VARIETY
GALLERY OF PRODUCTS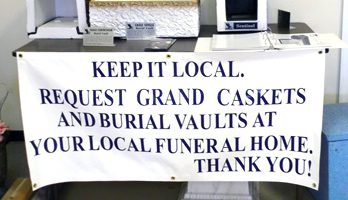 OUR SERVICES
CONTACT US TODAY!
COME VISIT US
WE ARE EASY TO FIND!